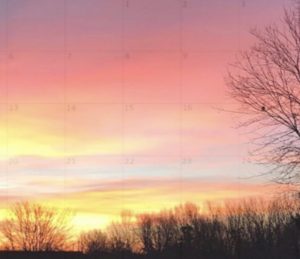 "Life goes by so fast, have you ever counted the sunrises that have passed?" -Amy-
Sometimes I complain because I don't feel like I ever get enough sleep, but this morning I was so grateful that I'm an early riser.  I really hate to miss a sunrise, especially one like this morning.
I'm one that is very nostalgic,  always thinking about my favorite moments, things that remind me of those moments, smells, sights, tastes, etc.  So I do tend to count the days, weeks, months that it's been since an important event has happened.  I miss that moment, I think about it, and I try to think of it fondly, not in a sad way, and then, I usually feel better about it.
I hope you take this weekend to remember some of the most fond memories you have, but most importantly to make some new memories that years from now, you'll think back on and remember with love.
Peace & love
Cause I'm not there yet, but perhaps, Soon Enuff…..