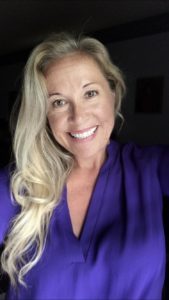 Hi, thanks for joining me on my journey!
I'm a Functional Nutrition Coach and a Life Coach. My passion is helping men and women ages 45-65 with their nutritional and mental wellbeing.  It's extremely important to me that people realize they don't have to wait until they're sick to get help!  So many diseases are totally preventable with the power of our forks and a few life changes!
Through my poetry on my social media sites and through this blog I truly hope to make a difference in your life and the lives of others.
I'll be sharing how I've greatly improved my life through mindfulness, poetry, healthy eating, exercise and just making better life choices for myself.
I'm a published author of two books, "Soon Enuff" and "Present Ground" both are available worldwide through my social media or on Amazon.
Not there yet, but perhaps, Soon Enuff….